Noise Barrier Wall for Events
Communities are beginning to realize the potential dangers of excessive noise from incidents. Companies that exceed safety noise levels may receive complaints from local residents and officials, which may result in ceasing operation.
This creates an opportunity for leasing operators to understand the negative consequences that venues and event operators may have due to excessive noise. By providing noise barrier wall products to customers, event equipment rental stores can help customers reduce community complaints and improve economic sustainability and consistency.
A Better Event
Noisy events will be able to extend the on-site run time without risking participation in law enforcement. Longer business hours may mean a larger sale of consumer goods and eventually lead to more a profitable event. Noise barrier wall can also improve the sound quality of large-scale music festival stage. We help to improve sound insulation in different stages resulting in higher quality sound and less impact on nearby communities.
The noise wall barriers control the sound generated by the competition stages for the venue and event manipulator, providing greater choice and flexibility for field layout.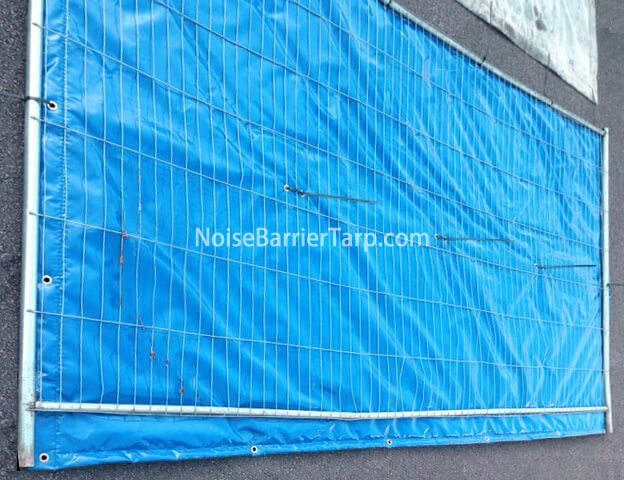 Better Reputation
Temporary noise wall can not only improve the event experience, but also ultimately improve the reputation of the company who choose to hire them. Hiring a noise barrier wall shows the public your determination of hosting the best possible event and reduces the impact on the locals.
The Best Product
When the parties and event leasing stores decide to add noise reduction solutions to their stocks, the company should look for a product designed for weatherproof and waterproof outdoor use so that there is no need to remove and transport in the rain.
Rental operators should also provide noise barrier wall designed for easy installation, uninstall and transport, as they require less time and resources to be set up effectively. In addition, it is important to explain this benefit to potential customers as this can make noise barrier wall cost more attractive to event operators.
Tenants and buyers should also consider visually attraction reasons. For example, a gray noise barriers wall is usually visually unattractive and ineffective, which may make you look less professional, thus undermining one of the expected results – enhancing the public image.
Keeping a professional and attractive appearance is important for any site or event operator who wants to keep his reputation. Noise barrier walls can be printed with your slogan and logo.