Noise Barrier Fence 1200 x 2400 mm
Our noise barrier fence is made of four different noise barrier materials: PVC, sound absorption wool, mass loaded vinyl, and fiberglass fabric. The temporary noise barrier fence panels are quick and easy to install in noisy street works. They help utility companies and their contractors reduce noise pollution, so you can do street work at any time of day and night with as less complaint as possible.
Noise Barriers Fences Specification
Thickness: 18mm
Size: 1200x2400mm (can be customized)
Structure: 4 layer
Acoustic Performance: 27dB reduction
Our noise barrier fence products are idea for reducing street work noise, dust and debris. We will work with you to find the right solution for your construction site. Whether it is a standard fence, a pedestrian or security barrier to support the fence noise barrier, you can move and reinstall easily.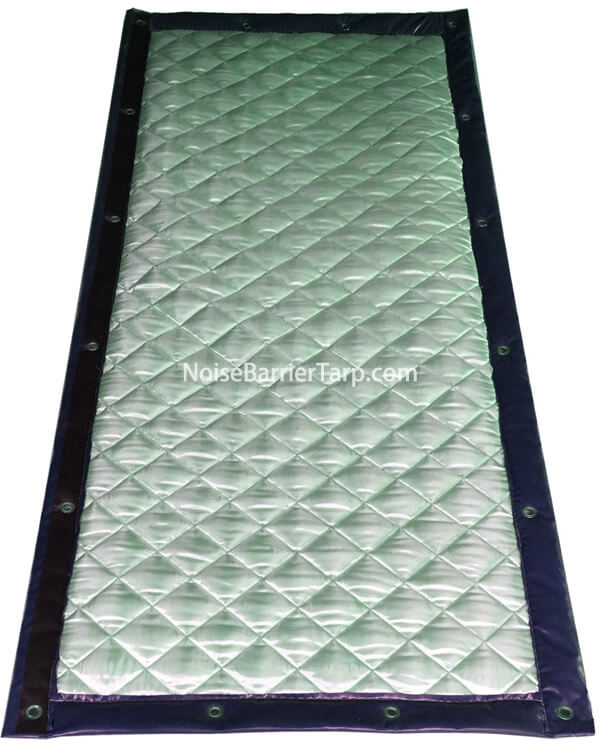 With noise barrier fence, you can significantly reduce complaints, improve community relations, and enhance on-site working conditions. This extends on-site run time and ensures that you complete the work during the day or night, on time and on budget.
Utility maintenance usually occurs in residential areas and usually very short. Noise barrier fence can help you extend your working hours and minimize disruption to your local community. Noise barriers fence controlling noise, dust and debris pollution make it ideal for utility projects.
Health and Safety
With noise barrier fence to manage noise, dust, debris and light pollution in an easy-to-use way. It is a perfect solution to protect workers, residents and pedestrians health.
Feedback
"We tested several road noise cancelling fence products for noise attenuation and leakage on busy high streets, and the noise barrier fence residential version came out best." – David
Installation Accessories