Temporary Noise Screens
Temporary noise screens (also called sound reducing screens) are noise cancelling screens that can minimize noise. By combining sound insulation and sound absorption products into a flexible sound blocking screen, they can achieve first-class sound insulation. Tests proved that exposure to high noise levels can affect concentration, work quality and willingness to learn. In addition, the inability to hear the conversation, the warning signal or the siren itself constitutes a major danger.
In some cases, business hours will be restricted because the noise generated will affect nearby residents or nearby business premises. By installing noise reducing screens, the company can meet all government regulations and provide safe and pleasant working conditions, thereby increasing efficiency and profits.
Temporary noise screens reduce environmental noise in the following areas:
Construction project
Earthwork
Renovated occupied buildings
Office
Air conditioner
Roof plant equipment
Stadium
Sound reducing screens are used in the following industries:
Manufacturing|Construction|Mining/Oil/Gas|Water|Power Generation|Education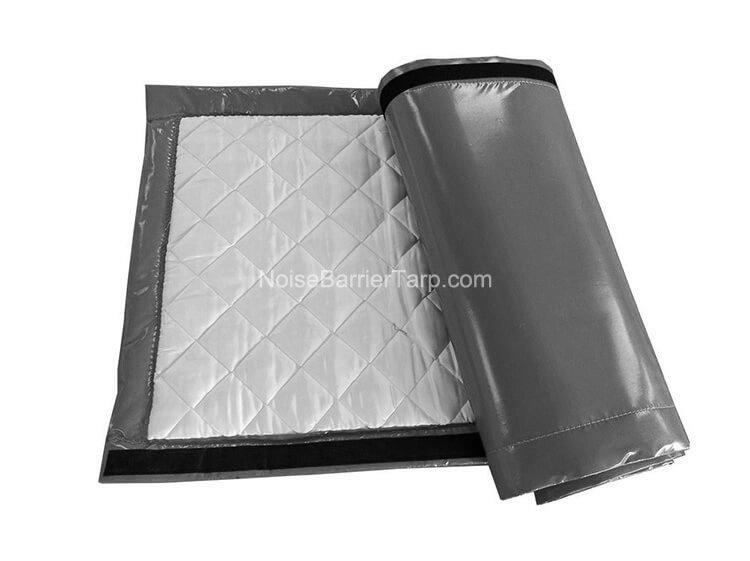 Sound Blocking Screen Function
Partial or complete soundproof screen outdoor enclosure.
Helping operators of noise equipment to comply with the decibel time exposure permit specified by the government (85dBA/8hr).
In addition to blocking sound, the temporary fence noise barrier also helps reduce and control the spread of dust and smoke.
Flexible tarpaulin screen is more versatile and economical than rigid soundproof covers, and can be easily repaired or disassembled.
The outdoor screen is very durable and can be used indoors and outdoors.
Easy to clean after soiling.
The temporary noise screen can be used in coordination to open most areas of the screen for access.
Options: Vision panel, access door and other penetration parts are easy to assemble.
Temporary noise screens are customized to meet your exact and unique requirements. Once approved for the engineering solution, sound reducing screen will be manufactured and the noise reducing screen will be sent to you. Please contact us for more information about the noise cancelling screen.